Have you noticed that Instagram isn't about the most beautiful photo anymore? Doesn't it seem like every other month there is a new feature they throw at you? And then the "social media experts" tell you the only way to improve your low engagement on Instagram is to include this fancy feature in all your content. *sighhhhh* How to keep up? Don't! Focus on these 5 ways to improve your low engagement on Instagram. Remember, you got this!
1. Use Instagram's Built-In "Insights" Feature
One of the first reasons you might be having low engagement issues on Instagram is because you are doing something wrong…which means there is a fix! If your numbers are low, this is great news! Why? Now you know what not to do. 
If you don't have an Instagram Business/Creator account, this is your chance. With a business account, you gain access to "Insights" and the strategic marketing side of Instagram, where you can see all the numbers and analyze your data. To start, find posts on your Instagram account with the lowest engagement and others with the highest, then compare the two. What is the image? When did you post it? What's the first sentence in your caption? After analyzing the data, take some notes and decide on how you are going to improve your low engagement on your Instagram posts.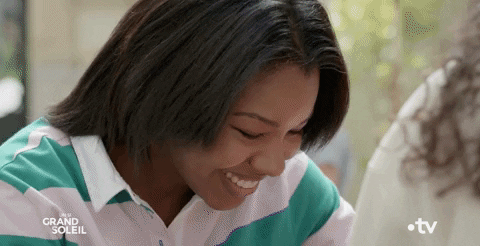 Now take a look at your low engagement on your Instagram Stories. Are they not getting the views they used to? Check the insights on your Instagram Business Account to find out why. Which stories had low views and which were more popular? Does your audience like it when you are talking to them? Maybe when you show them how you work? Perhaps they like a quiz or "this-or-that" on your stories? Check your stats to see what your audience loves and what they don't love. Low engagement is an opportunity to build better engagement.
2. What's That You Said? (Use captions!)
You might not be in a library, have a sleeping baby, or be hearing impaired…but your viewer might be!
Instagram has an ahhhmmazing caption creator. It's so good, in fact, instead of people making TikToks and bringing them into IG, they are grabbing those beautiful captions on IG and bringing them over to the Tok. Seriously!
So why add captions? Instagram captions have proven to be more accurate than other platforms such as TikTok and Youtube. Often you don't even have to go back and edit. By using Instagram captions, you save time from editing to focus on finding solutions to boost your low engagement. And BONUS, no worries about aesthetics because IG captions are also graphically on point! Move them around wherever you like them, and make those captions tiny or big with just the pinch of your fingers. People will have no reason to swipe past your stories because they can finally hear, ahem, see what you have to say. Now you are two steps closer to flipping that low engagement on Instagram!
3. Make it Accessible
Just like there are people watching stories who might be hearing impaired, there are people scrolling who might be visually impaired. By hopping into your advanced setting, you can add "alt text" to describe the photo to those using screen readers. Yes, it can be more time-consuming, but your awareness will not go unnoticed! Do you know who else will benefit from using alt text on your images? YOU!
When you add visual descriptions to your images, you are benefitting too! This act of kindness will grow your heart, a la The Grinch —it's true. But adding this text also improves your SEO. According to TailWind, a popular social media scheduling tool, "when you add relevant alt text to an Instagram post, it helps the Instagram algorithm understand what the image is all about. This, in turn, increases the chances of your post showing up in the "Explore" section of your target users' Instagram accounts. This has become even more crucial with the latest changes in Instagram Search."
Thinking through your Instagram engagement strategy, ensure that you are thinking through accessibility for the visually and hearing impaired. While the platform uses image recognition to analyze every post, the alt text ensures your content is shown to the right people. Also, it'll help you to reach your target audience when they're looking for posts related to your brand/niche/product."
Alt text helps the visually impaired and gets your photo in front of your target audience—Yes, please! Say goodbye to low engagement on Instagram and hello to consistent growth!
4. Acknowledge People
It's so simple. If someone walked up to you in the supermarket and complimented you on your pants, wouldn't you at least say "thank you" to this random, kind stranger? It's the same for DMs. It's so easy to pop in, and see if anyone has tagged you or asked you a direct question. Answer them. 
The fourth not-so-secret way to turn around your low engagement on Instagram is by engaging. If you are so busy that you just-cannot-even, then why not hire someone? "Hiring" your teen niece to answer DMs would be better than nothing at all. Recently, we received a DM from someone with almost five million followers. Yes…millions of followers. We responded, and guess what? SHE RESPONDED BACK!!! It's still shocking. But seriously, practice good etiquette. It always pays off.
The moral of the Algorithm? If people engage with you, engage back. You are trying to win on social media—social media. The point is to be social. Instagram, just like every other social media platform, rewards you for being social. One of the main reasons people have low engagement on Instagram is due to not engaging. The words "engagement" and "social" are associated with the platform for a reason. It has to work both ways. You must get social with your audience to improve your engagement on Instagram.
5. Give everyone some space.
Adding space to your stories, images, and reels allows everyone's eyes to be on you!
The last tip to get your low engagement on Instagram (ahem) headed in the right direction: give everyone some space! Adding space to your stories, images, and reels allows everyone's eyes to be on you and what you are trying to say.
Space. It isn't just for astronauts. But we can take a tip from their book!
Step 1. Picture yourself with a space helmet on. Got it? Great!
Step 2. Now grab your phone. Flip it to selfie mode and get ready to smile!
Step 3. Move your camera up a bit and far enough away so your imaginary helmet can fit in the screen, too. There. Space.
Step 4. Snap a photo of that beautiful mug! Do it for the 'gram, or just send it to your biz bestie to share this tip!
Why all the space? Two reasons. First, it's just plain ol' good manners. Remember, you want to be on your best behavior for your business, even on Instagram, right?  Would you ever get up in someone's face so close they can see your hairline? Or worse, hold the camera so close, and at such an unfortunate angle they could see your nose hair?! Ew. People want to see your beautiful face and hear what you have to say. They just want to hear it from a normal, conversational length.
Ask the Experts!
Fun fact! The more space, or "negative space" you might call it—if you are the artsy-fartsy type, can at times make a more appealing image. This is the second reason you will want to keep some space in your frame. It's a widely known fact in the visual arts that negative space gives the eye a chance to rest, relax, and stay awhile. We're not the only ones who think so, either. Hear it from the experts over at Adobe:
"You always want the space to steal the show," says photographer Petecia Le Fawnhawk-Maggiori. A good rule of thumb is that the amount of negative space should take up at least 50% of the photo to achieve the right effect.

Adobe.com
So, take a deep breath, set your phone up at a distance, smile, and share your thoughts. Your audience wants to hear from you. And see you!
Keep it social to fix your low engagement on Instagram.
Take it or leave it. At the end of the day, this is your business, your brand, and your audience. If you are intentionally engaging and producing content that speaks to your target audience, bravo! Intentionality and consistency will win in the end. Just make sure you know who is on the other side of those engagement numbers. Hopefully, it's your dream client on the other side, but regardless, remember behind every number is a real person. 
Your followers are humans like the ones you pass in a store, see at the gas station, or sit next to you at the doctor's office. If you keep Instagram social and a part of your business and professional mindset, you will flip that low engagement in no time. If you want to know how to better engage with your clients offline, check out this great resource. But don't forget: You got this, and we are cheering you on!
Casandra is a born and bred East Coaster who finds herself braving the heat of the Valley of the Sun with her husband and three cute kids all for the love of Showit.