11 days til Christmas.
I told myself that I was going to do an Elf on the Shelf for my kids for the 12 Days of Christmas. Well… That did not happen. Maybe I will do it for the last 10 days before Christmas…
Even though I am not good about getting this fictional magical elf out of the box, I am good at hooking YOU up with a special Christmas present! Actually, two special presents for you.
If you are interested in getting someone a very unique, and a very soft, and just COOL gift, look no further than Threads Local !
This company is responsible for the amazing shirts we had at United this year. They actually also screen printed our logo onto our environmentally friendly bags that held the swag, and onto the ridiculously cute notebooks that you hopefully jotted down your life changing notes onto.
Many of the designs in their shop are by local artist Kory Miller (follow him on IG! He is so talented!!!) They have gift options for ladies, men, bosses, swim team coaches, little boys, girls, uncles, aunts, cousins, grandmothers, great grandfathers, and neighbors. (I hope that made you think of an infomercial when they try to tell you everyone their product is good for.)
Here are some of my faves from their shop:

This wild design is available in Men's shirts and hoodies as well!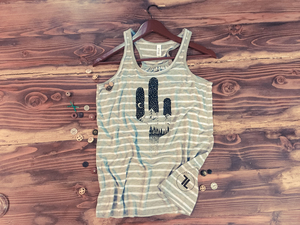 I have a thing for cactus, and stripes, so naturally I love this shirt.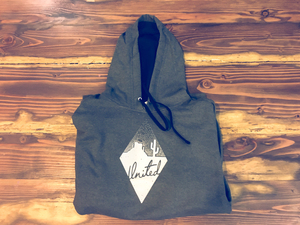 Oh hey now. What's this? The super coveted United Hoodies???
YES! And you can order your very own RIGHT HERE, right now. And for 15% off! Use coupon code SHOWIT at checkout.
The code will only be good for one week, so get on this ASAP Styles.
Another great gift idea for that special someone in your life who is not only fashion conscious, but environmentally conscious too is something beautiful from Crystalyn Kae. This is a great small business to support, as her handbags and accessories are produced from ethically sourced and reclaimed materials here in the wonderful US of A (AND a lot of her products are weather proof!)
She has been featured in big publications like InStyle and Women's Health, but she isn't too big to support little people like you and me! We were very happy to have her Head Phone Tacos in our swag bags at United this year. And she also gave us a special promo code just for YOU! Because she wants you and your stylish loved ones to have a very Merry Christmas. Shop her magical creations here and enter promo code 'showit' at checkout for 10% off!
I love this beautiful recycled leather pouch, modeled by our very own Elisa Watson!

Look at these cute laptop cord holders! They're like a bra. Only for your laptop cord. Keeping things in place and looking good!

Houndstooth! Be still my heart! This gorgeous crossbody comes in all kinds of amazing colors and different material options!
I hope you found some more practical, and beautiful gift ideas for the practical and beautiful people in your life! (And with all the coupon codes- I hope you got something for yourself!)
Hi! I'm Jihae Watson! I was born in Seoul, grew up in Toronto, Ontario and now live in Gilbert, Arizona. I love all three cities so very much as I have plenty of family, and favorite restaurants in all three locations.
I am married to a stud named Chris, and we have four fantastic kids. Together we love being a foster family, and we presently have the sweetest little foster babe.